An aging and retiring workforce, integrating highly automated production lines, connecting data from disparate systems, and monitoring quality and throughput are a few of the issues the manufacturing sector face in the marketplace today.
CB Pacific provides services and support of GE Digital HMI/SCADA and Manufacturing solutions which are installed in almost every manufacturing industry in the area including:
Life Sciences
Food & Beverage
CPG – Consumer Packaged Goods
Semi-Conductor
Chemical & Specialty Chemical
Rolled Products
Metals & Mining
Plastics
By partnering with GE and acquiring some of the most knowledgeable staff in the field, we possess the most powerful tool you'll require to meet the demands you face in your operations.  We aim to enhance operations by providing consulting, training, and offering complementary product technologies to speed procurement and implementation.
Manufacturing and Operational Intelligence
CB Pacific's Manufacturing & Operational Intelligence solutions help manufacturing companies:
Digitize & Optimize Manufacturing Processes
Improve Data Visualization, Analytics, & Reporting
Secure Critical Production Networks & Systems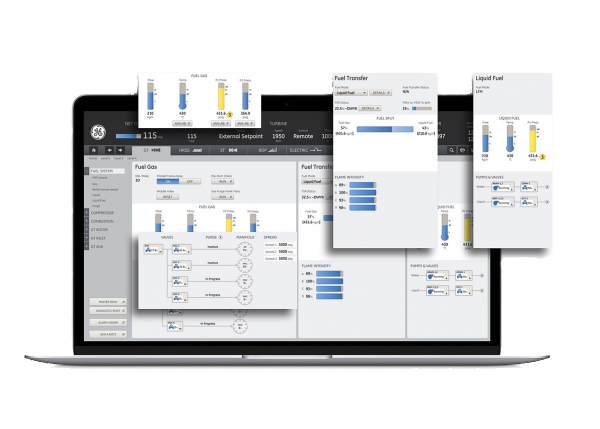 Industrial automation software and hardware is used to improve yields, quality, and throughput, as well as provide visualization, alarming, reporting, and analysis on manufacturing and facility equipment. Due to no downtime and harsh environment requirements, manufacturing plants install technology that improves operations using Always on Virtualization and distributed industrial thin clients connected with Industrial Networking and Connectivity.
Manufacturing plants have complex operations, often with disparate islands of functionality. CB Pacific has experts on staff to architect the secure and robust industrial connectivity solutions that helps link these islands.
CB Pacific has great experience in assisting manufacturers with HMI/SCADA Systems including:
iFIX HMI/SCADA
CIMPLICITY HMI/SCADA
Plant Applications