On-Demand Webinars
Cloud Based Platforms for Industrial Applications
Industrial organizations have moved beyond skepticism about putting their OT data in the cloud. Today, the question is how, not why, as companies seek to unlock the full potential of analytics and leverage IT cloud investments. Learn more about reducing costs and supporting analytics with the world's first cloud-native operational Historian, achieving OT data management – at scale in the cloud – for visibility and analytics, and the first cloud-based industrial data management software.
Click here to learn more and watch recorded webinar.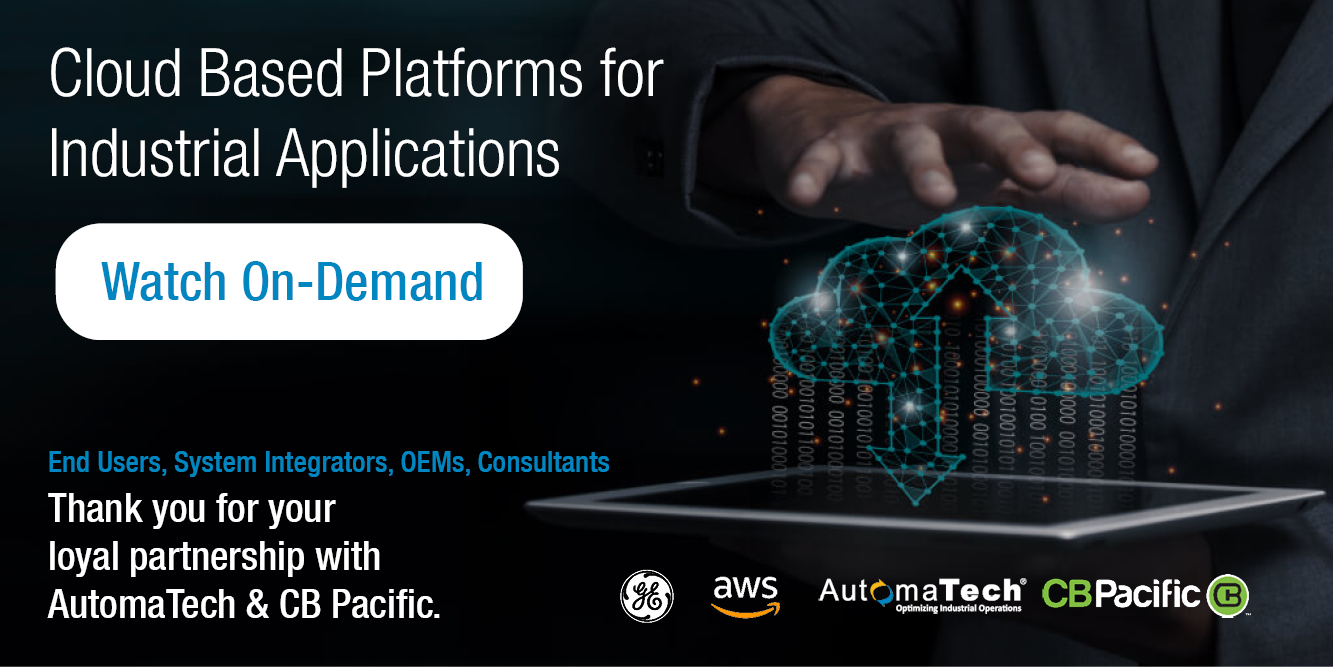 2022 Solution Provider Program 
The GE Digital Solution Provider Program has been revamped with some major enhancements this year. It has evolved from a transactional focused program to a relationship driven program that integrates our Systems Integrators into an ecosystem community of SI's, Reps and GE Digital that acts as one! Tim Ogden, Gimmi Filice and Prasad Pai of GE Digital provide information on the new program strategy and framework, as well as an update on iFIX, CIMPLICITY & Historian Version 2023.
Click here to learn more and watch recorded webinar.