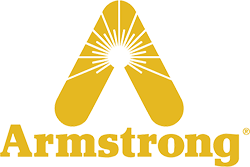 Leading-Edge Design, Manufacturing and Application of Humidification and Conditioned Steam Equipment
Armstrong has the energy-efficient, economical solutions you require to successfully control your humidity, regardless of your business. Our solutions are designed to continuously provide the humidification that is clean, dependable, and precisely managed in order to reduce static discharge and create a comfortable, pleasing environment.
Evaporative Pad Adiabatic Humidifier Cooler-Evapack Series
Armstrong's EvaPackTM is a special evaporative pad humidifier cooler with the lowest pressure drop and greatest contact surface available. It uses free cooling to offer best-in-class efficiency. The straightforward, natural, and effective process of evaporation is used by EvaPackTM to effectively transform regular, liquid tap water into water vapor. A corrugated bank of wetted cells formed of inorganic wet fibers is passed through by dry air. Utilizing sensible air heat to evaporate the water, EvaPackTM cools and humidifies the air while using less energy and reducing pressure drop.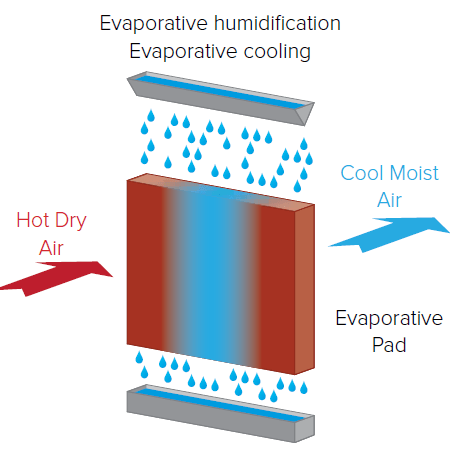 Conditioned Steam
Armstrong's steam humidification ideas are essentially distinct since they start with the steam rather than the humidifier. Armstrong's direct-steam humidifiers work with the steam, directing it through a precisely constructed, four-step conditioning process created by our experts, unlike devices that only scatter steam.
Four -Step Steam Conditioning Process:
Slow and Strain—Steam is slowed down and strained to remove particulate matter.
Separate—Condensate is separated from the steam.
Dry—Steam enters a drying chamber; any remaining mist is re-evaporated.
Silence—The drying chamber is filled with stainless steel silencing material that absorbs the noise of escaping steam as it is generated at the control valve.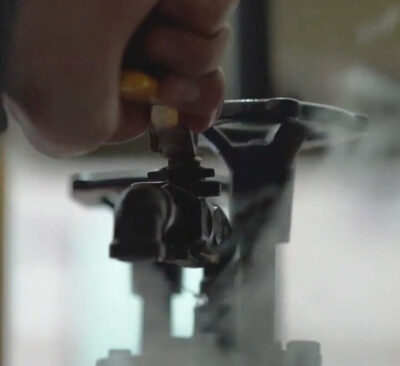 Atomization Humidifiers
Armstrong's atomization humidifiers operate more cost-effectively than many other evaporative systems by minimizing cooling load, water waste, and maintenance requirements. High-grade industrial atomizing humidification products, such as PressureFogTM and Cool-Fog® from Armstrong, are appropriate for a number of settings and applications.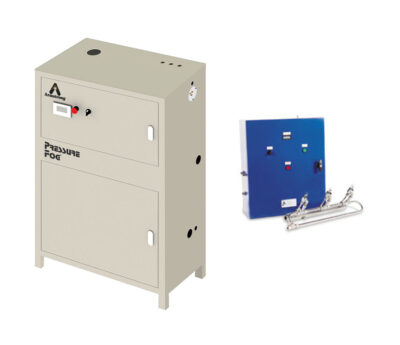 Gas-Fired Steam Humidiclean
The Armstrong Gas-Fired HumidiClean uses propane or natural gas to operate economically. The Ionic Bed Technology decreases labor expenses and downtime related to humidifier maintenance. HumidiCleanTM can be field adjusted for service life cycle, tank drainage, and varying water quality. CSA-approved and CGA-certified.
Ionic Bed Technology
The heat exchanger and inner tank walls are less likely to accumulate solids thanks to ionic beds, which are made of a fibrous substance that draws solids from the water as its temperature rises. A signal light on the humidifier alerts you when the ionic beds need to be changed, which is a quick 15-minute job.
Reduced cleaning of the tank heat exchanger
Reduced drain-screen cleaning—allowing for effective tank blowdown
Reduced heat-exchanger surface temperatures, with no output reduction
Reduced water and energy consumption due because of fewer required tank blowdowns
No need for wasteful surface skimmers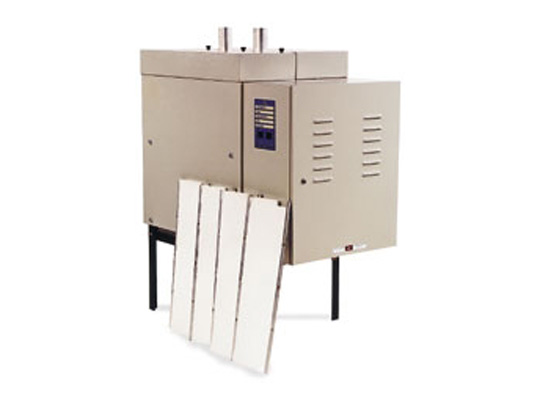 Specialized Steam Distribution Methods
Armstrong offers a number of specialized steam distribution methods to meet the requirements of widely varying applications.